Yolaunda Campbell - owner
work: 414-736-9237
email: thesophisticatedplate@yahoo.com


The Sophisticated Plate is a full service off-premise catering and event planning company.

Freddie Campbell is our Executive Chef who has over 20 years of experience in the culinary industry.
Yolaunda Campbell is your All Occasion Event Planner and Sous Chef.
We have an excellent, professional, trained culinary team.
We provide scrumptious cuisine, unique table décor, and divine service. We will transform your private event from ordinary to extraordinary.
Giving you an Event To Remember.
We are passionately committed to provide excellent service and quality to our clients so you can relax and enjoy your guests.

Our Staff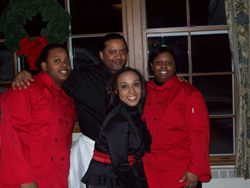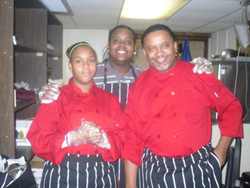 We are here to assist you in:
Baby Showers, Birthday Parties, Bridal Showers, Business Events Family Dedications, Fundraisers, Funeral Repasts, Cook-Outs
Dinner Parties,Grand Openings, Weddings and More……..